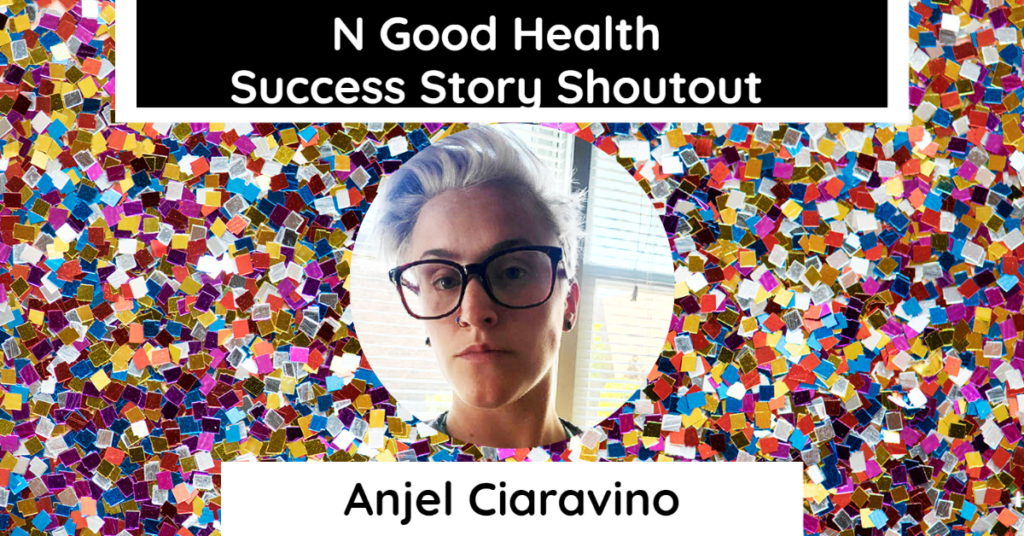 N Good Health is designed to help you improve or maintain a healthy and happy lifestyle. Over the past several years, employees from all over the organization have used the program to help make their health a priority. These individuals come from various backgrounds and stages in their wellness journeys, but the N Good Health team is always in awe of the dedication they show. Recently, we received an email with an awesome story and we are so excited to share with you today.
This email is from Anjel Ciaravino, Receptionist at Norton Prompt Care at Walgreens:
I started with Norton Healthcare in June of last year. While I haven't seen weight loss since then, I have seen my LDL (113) and my Cholesterol (179) change to 60 and 158. I have been focusing on trying to cook all my meals as much as possible, limiting how much I eat out to once or twice a month, and working out 4-5 times a week. I am feeling stronger and healthier since making these changes. I have seen a huge difference in how much muscle I have gained and have lost a jean size. I absolutely think NGH has helped challenge the way I think about food and exercise. This year, I have decided to become a Wellness Champion. I am taking some of the courses offered on NGH and it has been very helpful to help me continue my journey to wellness. I needed first to focus on my relationship with food and now I can focus on portion control to hit my goals for this year. I am looking forward to what 2022 has to offer!
Do YOU have a story to share? Please send your wellness success stories to N Good Health by reaching out to Lacey Nelson at lacey.nelson@nortonhealthcare.org with the subject line "Success Story". You never know who may hear your story and get inspired to make their health a priority!